Warehousing in supply chain management has never been more important to business operations. As the primary source for getting products has become online shopping, no company can match consumer fulfillment without operating a solid warehousing supply chain.
Read on to discover why warehousing is essential to the supply chain management strategy of today's companies.
What is Warehousing in Supply Chain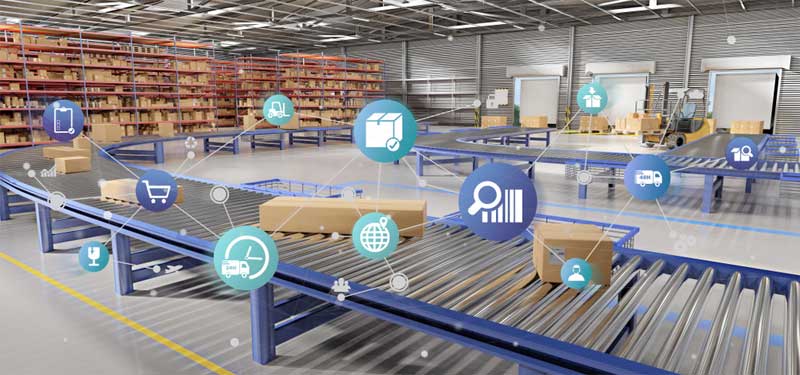 Warehousing is a vital component of the Logistics and Supply Chain Management System. Without it, no enterprise can look forward to any level of success. Location of warehouses, storing, distribution, identification of products and services, and more are critical to cycle times, proper management, easy shipment, and maximizing customer satisfaction.
The Importance of Warehousing and Distribution in Supply Chain Management
Let's take a look at the world's largest retailer, Amazon. The global retail giant has developed an almost flawless supply chain management system. They use analytics, scientific processes, and automated production that allows warehouse operations to run on algorithms and an AI-based, and robotic system.
Amazon utilizes warehouses close to city centers, creating an easy transportation hub to get products to consumers quickly and efficiently. It allows real-time tracking of an item's location at any given time. The system provides consumers with relief as they can track packages without wondering when their purchases will arrive. The automated system has become warehousing in the supply chain management model.
Warehousing Efficiency and Effectiveness in the Supply Chain Process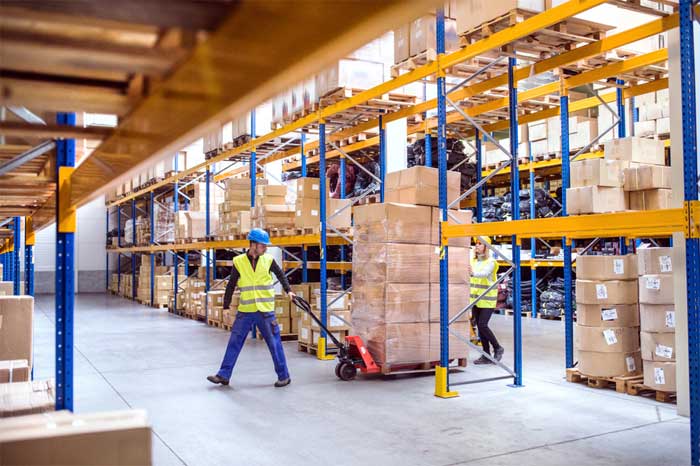 Despite all the technological advancements, ultimately, efficient and effective warehousing boils down to the fundamentals. It's finding the best ways to reach consumers quickly.
Supply point location and warehouses determine the ability to move from and to warehouses and customers. Long term storage has to be a smooth, integrated environment, ensuring quick access and reach to customers, all while following policies and company standards.
Warehouse Contribution to Company Profits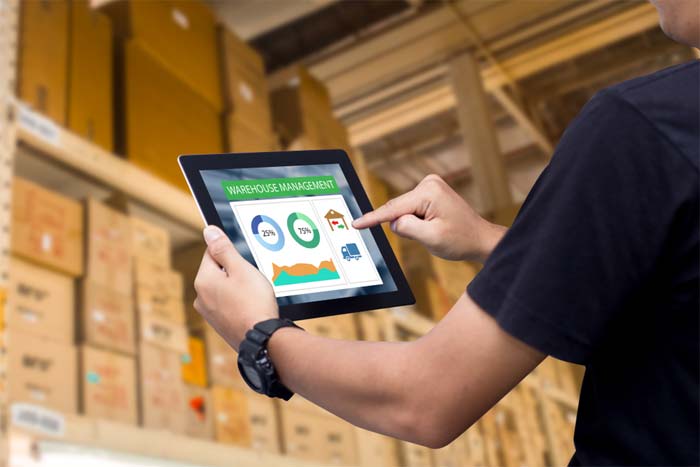 Inefficient processes deteriorate the bottom line. For growth and profits, management and operations need to promote continuous improvement. Here's how good warehouse contribution affects company profits.
You Can Improve Management Inventory
Organizing valuable assets, products determines sales, revenue, and profits. Warehousing is about space utilization, organization, and accessibility. That translates into faster processes.
You Can Leverage Warehouse Tech
Well-developed warehouses in the supply chain offer tech that minimizes loss prevention, tracks inventory, and records goods as you receive, pack, pick, ship, and deliver products. It improves sales, provides meaningful information to share with customers, vendors, and other necessary entities.
Using Appropriate Equipment
Good resources make operations easier or leave a befuddled trail of employees. Pallet changers and dispensers help automate what would be hard retrieval tasks. The right equipment also creates better space management and organization.
Streamlined Processes
You want to consistently see if the warehouse and distribution centre is operating smoothly. Always be on the lookout for bottlenecks in the chain. Have a sound communication channel as it's the people on the floor who can provide the best insight for change and, in turn, greater profits.
Warehouse Types: Defining 3 Key Parts of Warehousing Logistics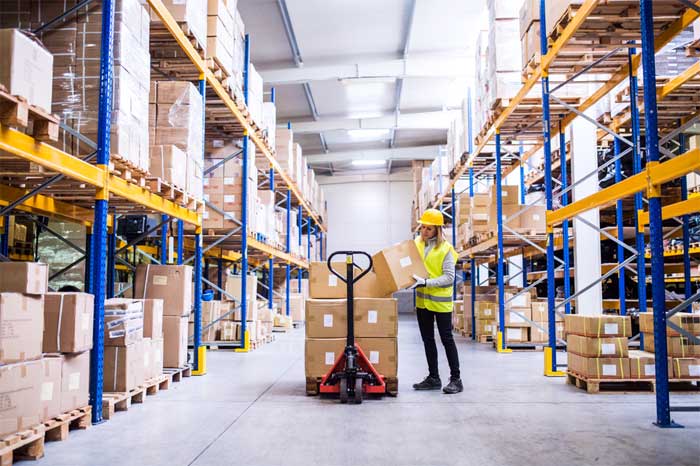 All warehouses form a function, but they are not the same. You could also say they are the same but different. They all share key processes that help them succeed. Here are three of them.
Warehouse Management
Warehouse management is an essential part of the supply chain process and the first thing that should be established. This consists of the daily management of facility operations. Some day-to-day operations include:
Managing all staff
Hiring and training staff
Equipment and inventory management
Safety procedures
Vendor relations
To maintain the warehouse management system, one should perform daily tasks such as ensuring safety protocol is followed, managing shipping and receiving of inventory, performing regular audits, and obtaining transport documents.
Warehousing Operations
Warehousing operations include everything necessary for the tracking and movement of raw materials and goods. This involves receiving and organizing products in easy-to-locate storage spaces and labeling or coding products for a smooth transition from the shelf to the client.
Warehouse Management Systems
To simplify the process of overseeing and managing the movement of inventory, a company should have a dependable software system. This software can help give real time insight into all activities in the facility and create a distribution of work, inventory tracking, shipping, and product tracking.
Warehousing Models for Raw Materials and Finished Goods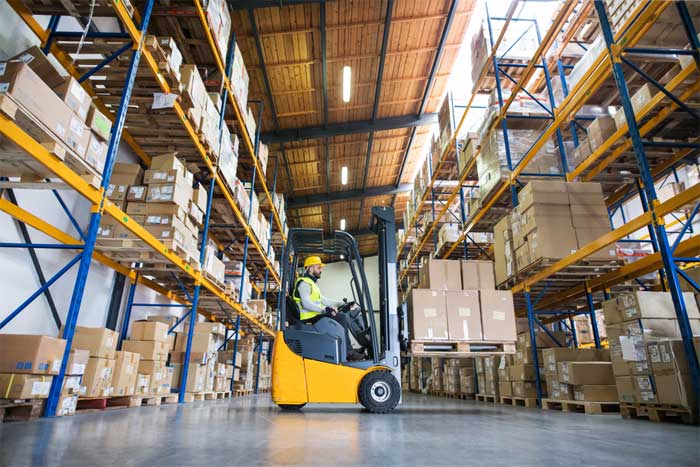 A deterministic inventory model manages an optimal order quantity with raw materials. The model accounts for steady product demand and availability through fixed inventory unit costs and holding and ordering charges. The model also has an infinite planning horizon.
When managing finished goods, you need accurate inventory counting. A continuous/perpetual inventory system monitors quantities. You spend less time in the back office and more at the forefront, improving your business's operations and profits.
Inventory Management and Warehousing
Audit and evaluate your design. It needs to facilitate a logical inventory flow. The wrong layout frustrates the inventory process and increases the possibility of human error.
Design and Operations of Warehousing : Factors to Consider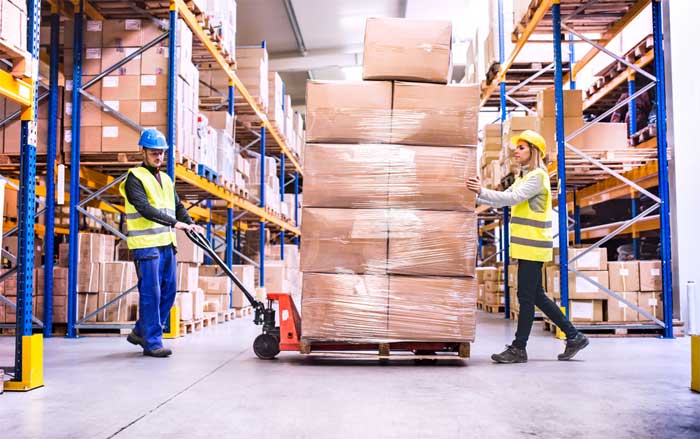 Warehousing is critical to your supply chain, whether you do local deliveries or ship across the country. The right warehouse design should be part of your company's growth strategy, so it should take into account your needs today and in the future. When you think about warehouse layout, you may want to consider the following:
Budget Considerations: You have to consider your budget while designing your warehouse layout. You cannot expect to take up a huge warehouse area if you are on a tight budget.
Route Optimization: Remember that the location of your warehouse can impact shipment times and efficiency. So, it is wise to place the warehouse in an optimal spot with easy access to truck routes.
Space Constraints: The warehouse layout should not only take into account the physical limitations of your building but also consider space limitations. You cannot have a spacious warehouse if your supplier's location is far away.
Environmental Factors: If the warehouse is exposed to extreme temperatures, you'll likely need some sort of heating and air conditioning system. Examine the types of products stored in large quantities and how they're affected by heat or humidity.
Uninterrupted flow: Every inventory item that enters and leaves the warehouse must flow through a series of stages. You'll need to ensure this is possible by creating proper inventory storage space and loading docks.
Security: If you're storing products at any point in the supply chain, you want to make sure it's safe from theft or damage. A well-organized system can help you track down missing items.
Strategically laying out a facility means a smooth operation and enhanced efficiency. There has to be a logical sequence that boosts productivity. You want easy access to goods, effective travel time, and improve fulfillment rates.
The above is just a summary of some of the most important considerations when designing the right warehouse.
Transportation Consolidation in Warehousing & Distribution Centres
A distribution center is a large facility that stores and prepares to distribute materials. They are also often used for warehousing functions, particularly around the holiday season.
Optimized transportation allows the combining of inbound and outbound shipments. You coordinate delivery in regions with a single truck and pay only for the space the freight uses. This improves transportation costs and allows you to reduce the headcount.
Distribution services simplify inventory management and make it easier to maintain quality control. Proper order fulfillment services also lower the risk of damaged goods significantly by eliminating the need for any handling or touchpoints during transport.
The process improves quality control. There's less handling of products, and fewer touchpoints significantly lower the risk of damaged goods. This type of freighting asks for a fine-tuned process that quickly plans dimensions, pricing, timing, and other specifics. If your operation is small, it might be best to partner with a freight service.
Improved Risk Management in Warehousing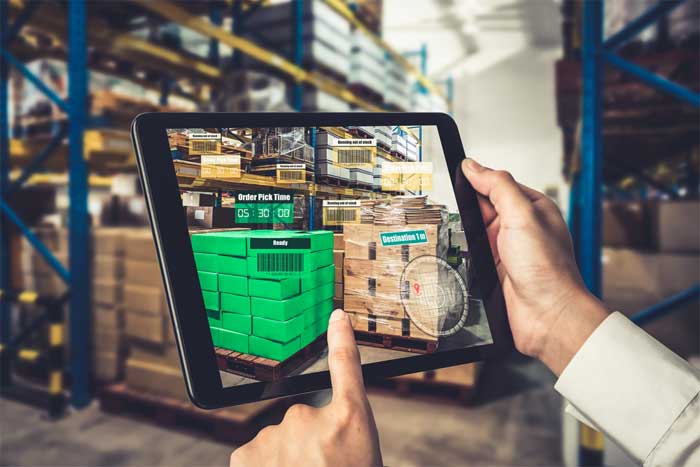 In supply chain management, warehousing means considering all possible risks. Improved risk management reduces the likelihood of severe disruption to your productions.
Here are critical risks every organized warehouse space should account for.
Fire
Flooding
Security
Environmental hazards
Employee safety
Damage to product
Equipment failure
It's imperative you identify and manage predictable risks to warehousing. Find yourself an incident management system that'll help you gauge vulnerabilities and minimize costs associated with them.
Furniture, Fixtures, and Equipment Used in Warehousing
Your FF&E (Furniture, Fixtures, and Equipment) are tangible assets used to carry out core operations. FF&E can include your electronic equipment, your desks and tables, lighting, shelves, and computers.
FF&E should give your space dimension and purpose. The grouping of FF&E has to be uniquely organized so that the environment isn't a confusing labyrinth.
You need a detailed plan and a team of professionals. It's the only way to prepare and initiate key placement of your FF&E. Any bugs here can harm productions and create all-new expenses down the line.
On-demand Warehousing
On-demand warehousing is a flexible and scalable solution. It's a pay-as-you-go production, giving businesses limited capacity solutions for securing warehousing and order fulfillment solutions. The on-demand option allows brands and retailers to expand their networks with a sound marketplace model alongside transactional pricing.
On-demand warehousing is an exceptional way to take advantage of unused space as you need it. You can strategically set up near population centers in an already crowded real estate market.
Public/Traditional warehousing
Public warehousing is a type of warehousing that serves the public. They are most commonly open to the public for use by anyone, not just employees of the public warehouse. Public warehouses are usually non-specialized, meaning they hold inventory for all types of products rather than specializing in one product category.
Why is Warehousing Important in Supply Chain Management?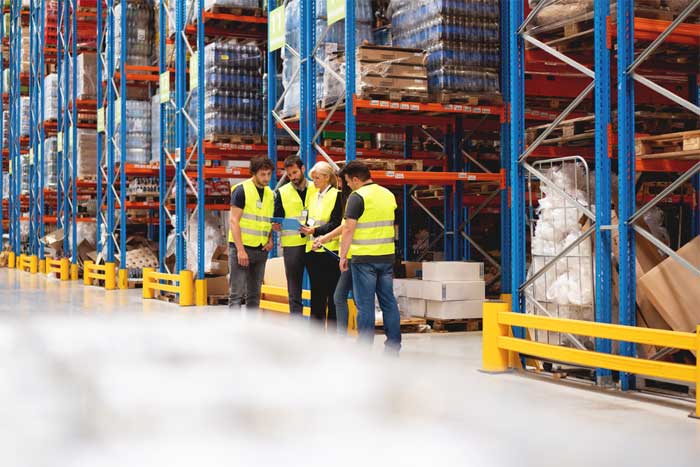 In supply chain management, warehousing doesn't just save money and boost productivity. Warehousing gives you greater control of inventory. It ensures customers receive top-tier service, receiving products in a timely fashion.
With a centralized location for goods, tracking and managing inventory isn't a complex operation. You reduce logistical costs and processes. 
The process significantly reduces your risk. Warehousing can provide facilities to protect perishables. It can help extend product lifespan and minimize sending customers bad products.
Stabilizing your warehousing strengthens your supply chain.
Why Use a Storage Trailer for Storage Instead of a Warehouse?
A noted alternative to warehousing is a trailer. They are affordable and can provide security and safe transport of products. You can have your tailers heated or refrigerated to match inventory needs.
Trailers come in a variety of sizes, ensuring you'll find a solution that fits your capacity and budget needs.
You may have to concern yourself with storing the storage trailer. The trailer is also unlikely to provide the type of storage space that a warehouse will. Nor will it likely offer technological benefits.
You may need to secure the trailer as most may not have the security features you'd get with warehousing. Otherwise, a trailer is an ideal solution if you have a smaller business or if you generally do local delivery.
The Importance of Logistics Management in the Supply Chain
Logistics Management is a part of Business Processes, and it's a very important component in the supply chain. Effective Logistics Management helps you reduce the cost of making products by increased efficiency, increased productivity, decreased error rates, and improved shipment times.
The Importance of Data Warehousing
Data Warehousing is the storage of summarized data for analysis purposes. The right data warehouse can help give you an analytic edge over your competitors by giving you the information you need to plan better decisions.
It helps analysts store their data in one place so that it's easier to look up data quickly rather than look through various different systems. In addition, this saves time and money for users since they don't have to search through multiple data sources.
How Warehouses Fit into e-Commerce Operations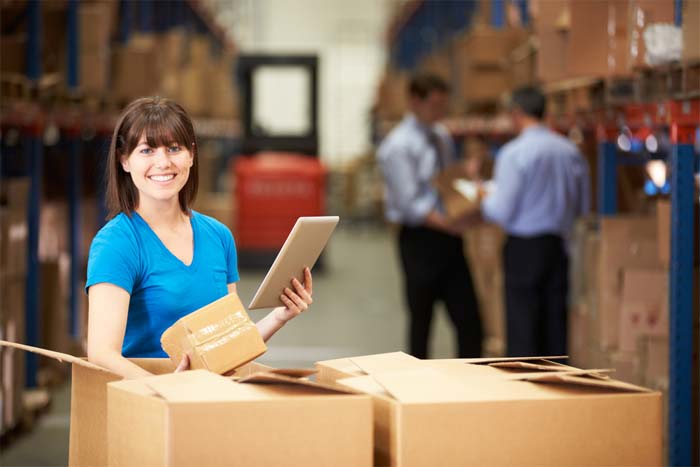 e-Commerce warehousing is a must if you plan to maintain an online presence and sell physical products. Smaller operations may be able to store inventory in their garages or living rooms. For growing merchants, this is not an option.
Warehousing gets orders to customers faster, especially if the inventory is well organized. Without good e-commerce warehousing in the supply chain, you're looking at lost inventory, have a lack of tracking, and risk stock-outs.
e-Commerce warehousing is a key piece to online success. It will make a noticeable impact on your bottom line.
Customers will likely return items or exchange them if they receive damaged products. You'll need to be prepared for these returns with good warehousing, meaning you'll have enough storage space to put them in and a system in place that can track inventory levels.
Conclusion
Warehousing in supply chain management consolidates operations, enhancing economic benefits. Its logistics ensures delivery of the right products at the right time to the right place. From smart location to FF&E, create an epicenter for storing, distributing, and strengthening your reputation.