For Professionals, By Professionals, Learn Supply Chain Management From The Industry Leaders
Supply Chain Management may seem like a corporate term that would not relate to small business owners. However, any business that is developing products, from coffee to car engines, can benefit from having Supply Chain Management best practices in place.
Don't miss one single article
Join our email list to receive new podcast in your inbox
Latest Articles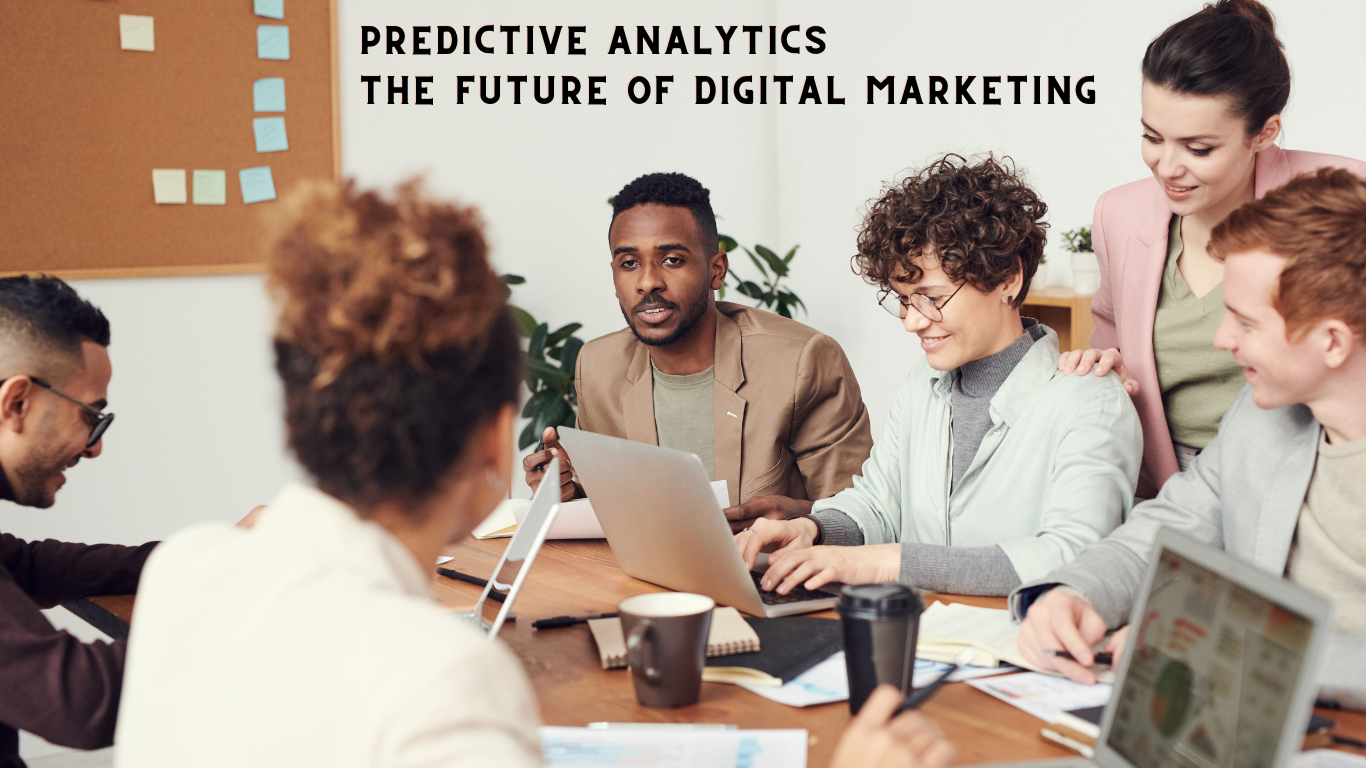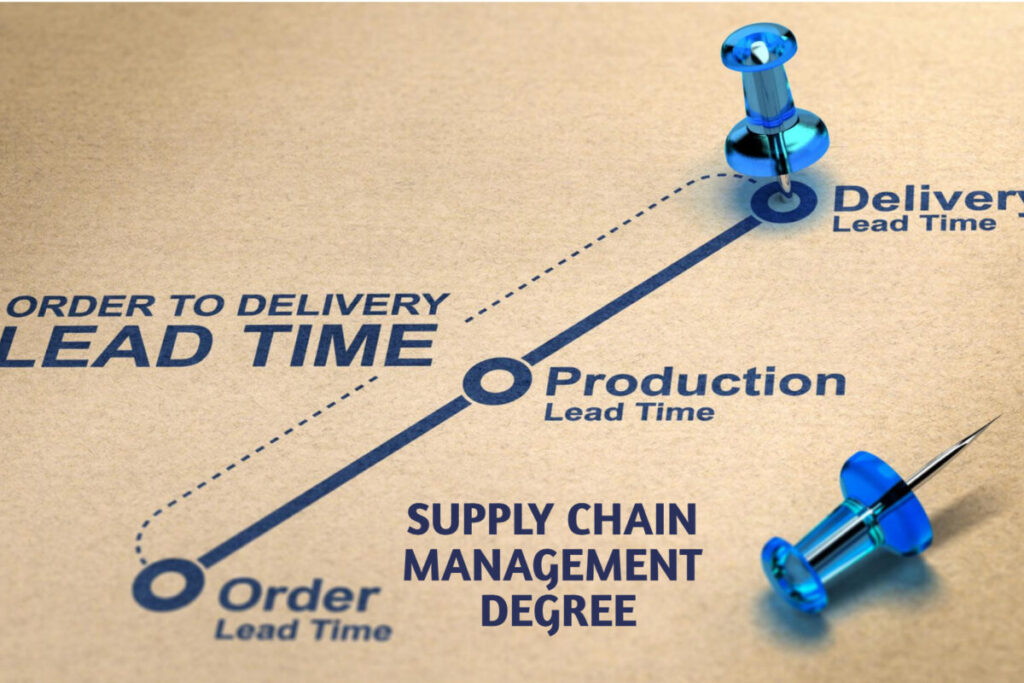 Want to pursue a career in the supply chain, logistics, or procurement? You must of necessity also pursue and attain a relevant supply chain management degree or logistics degree. These…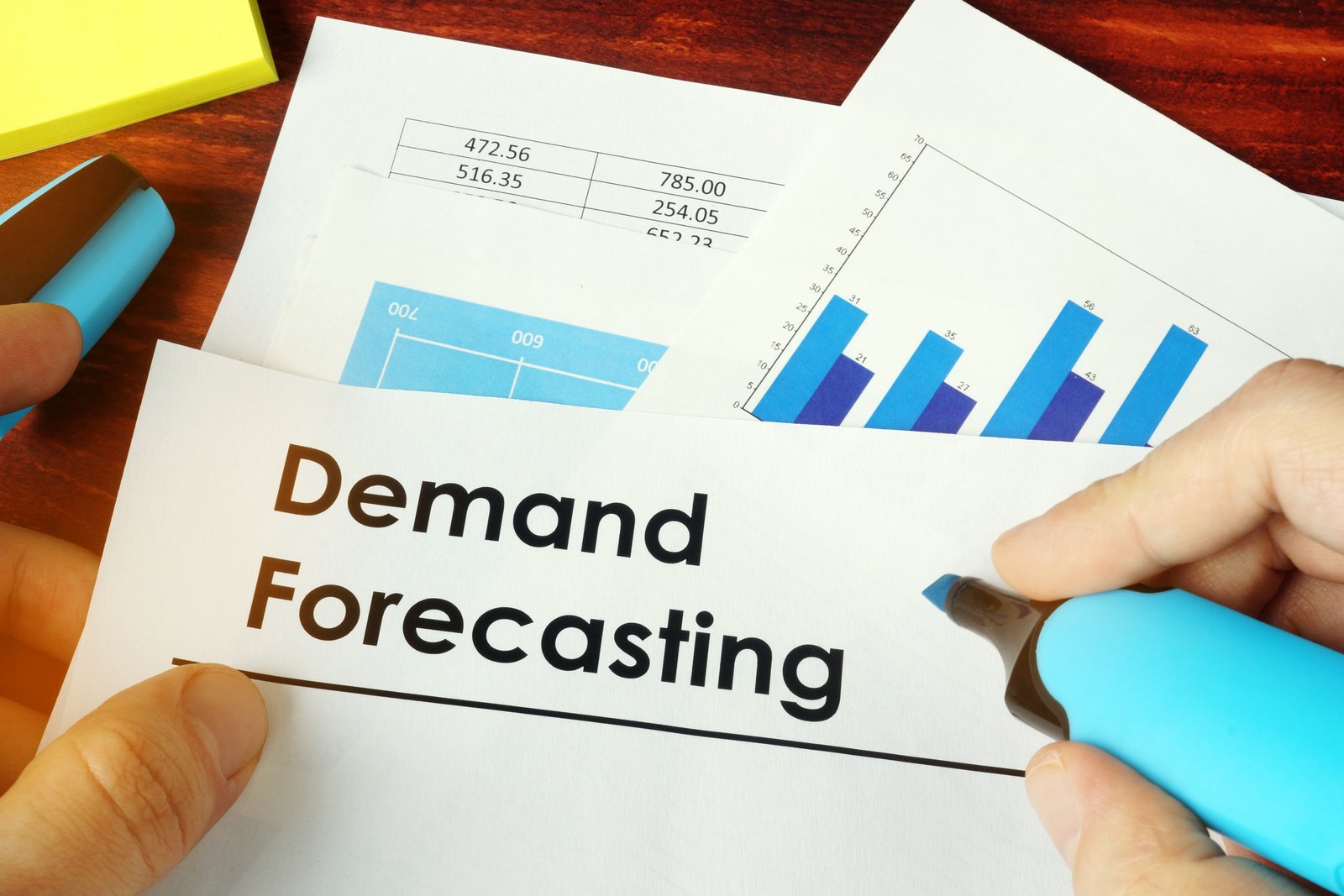 Demand planning- An effective supply chain management process that can help you meet your audience's demands while keeping costs down. Supply chain management and inventory management are challenges for business,…
Featured article | fundamental of supply chain management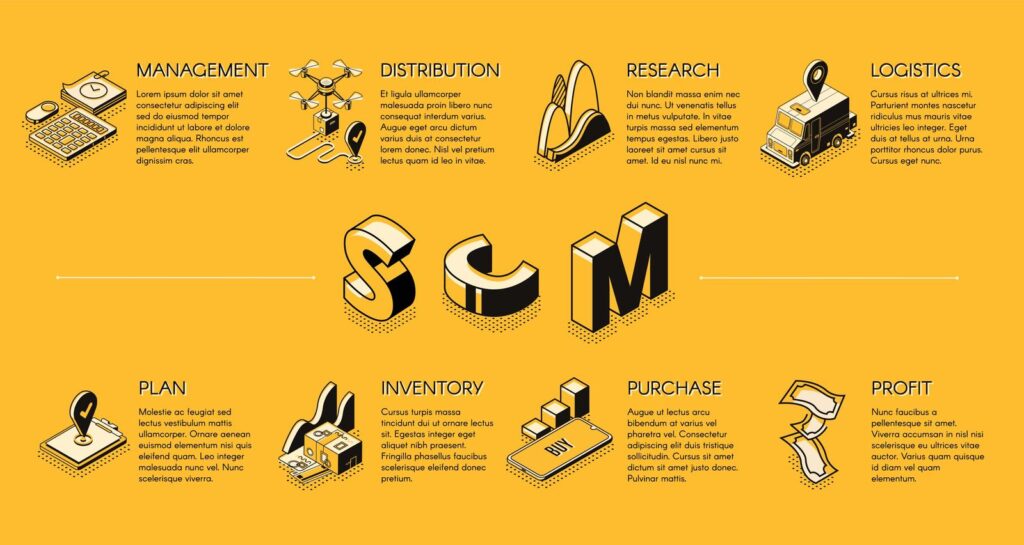 Effective Supply Chain Management will improve your business's customer service by meeting customer and client expectations on deliveries and ensuring the right quantities and orders have been shipped.
Internally, Supply Chain Management helps lower purchasing and production costs, which will increase your bottom line. Here, we discuss the basics of Supply Chain Management and how you can implement an effective business strategy in your company.
What is Supply Chain Management?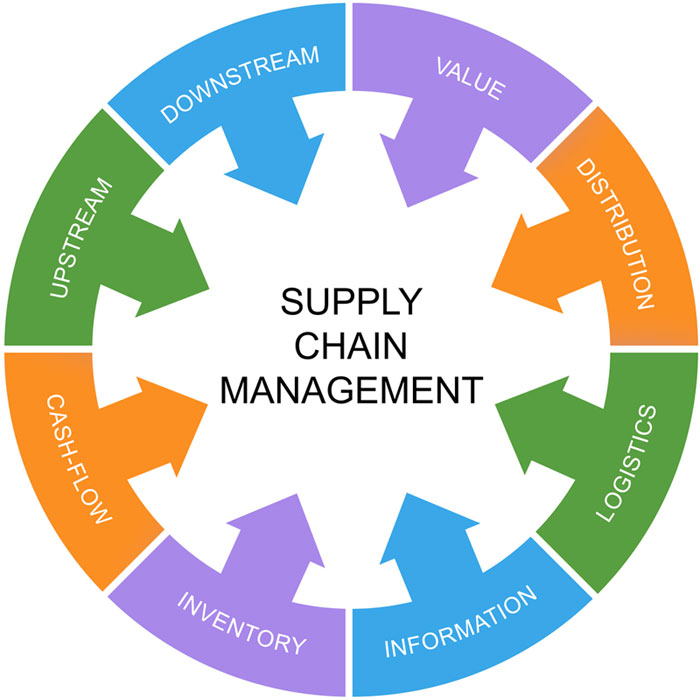 Supply Chain Management (SCM) is the oversight of the process goods and services take from raw materials to final products. This process streamlines a business's supply chain activities to maximize customer value and achieve a competitive advantage in the marketplace.
The main goal of SCM is to develop and implement supply chains that are efficient and economical for the company. Supply chains oversee everything from product development to production to the information systems needed to coordinate these efforts.
Supply Chains
A supply chain is an interconnecting network of organizations, employees, activities, resources, and technologies working together to manufacture and sell a product or service. A supply chain typically starts with product development and ends with delivering a final product or service to the end customer.
Supply chain management evaluates each step in the supply chain process to determine cost savings and affect the bottom line.
Physical Flows
Physical flows are the most visible piece of the supply chain. They involve the movement, transformation, and storage of raw materials and goods. Physical flows represent the flow of products from suppliers to customers, facilities, and ultimately, the end-users.
Information Flows
Despite being less visible of an operation than physical flows, information flows are just as important. Information flows include the internal practices and coordination to control the everyday flow of raw materials and goods up and down the supply chain. Effective information flows also determine the long-term plans and establish processes to keep the supply chain moving.
History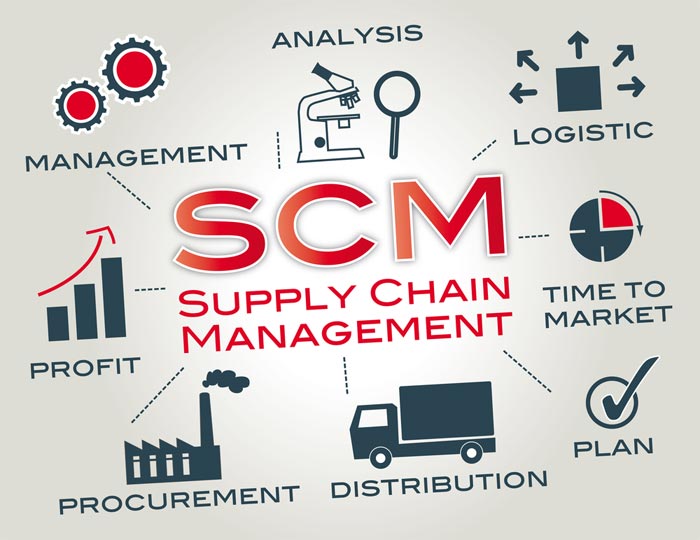 For the past 100 plus years, supply chain management has evolved from the simple idea of focusing on improving laborious production processes to the present day engineering and management of complex, global networks.
The roots of SCM began in the early 1900s when Frederick Winslow Taylor published The Principles of Scientific Management, which laid the foundation for supply chain management by providing research on improving manual loading processes and illustrating how you can engineer different tools to help with basic production and increase productivity.
By the 1940s, the importance of operations research became relevant when scientists showed the value of analytics when studying logistics issues in the military, specifically problems arising from World War II. This led to the separate fields of engineering and operations research merging to become Supply Chain Engineering.
Still, until the 1950s, the primary focus was on how to use pallet lifts and other machines to decrease intensive labor in material handling, and by the mid-1950s, this concept expanded to transportation management. Intermodal containers were developed and used to haul large cargoes on trains, trucks, and ships.
Much of these practices continued into the 1960s and 1970s, but by the 1980s, computers were becoming more widely used and began shifting perceptions of supply chain management. With personal computers came more readily available access to planners, flexible spreadsheets, and map-based interfaces, enabling businesses to start to use technology and automation to improve scheduling and deliveries and handle more complex logistics.
In 1985, the National Council of Physical Distribution Management was updated to become the Council of Logistics Management (CLM), which reflected the shift in integrating the flows of products relating to businesses instead of solely for military use.
A new software called Advanced Planning and Scheduling (APS) that further integrated logistics and supply chain components came about on the coattails of ERP software during the technology boom of the 1990s, which fueled the emergence of Enterprise Resource Planning (ERP Roleplay) systems as a follow up to the successes of Material Requirements Planning in the 1970s and 1980s.
Today, the term "supply chain" is used across most industries and encompasses a wide range of processes and technologies that further improve logistics and customer relationship management.
Why is Supply Chain Management Important?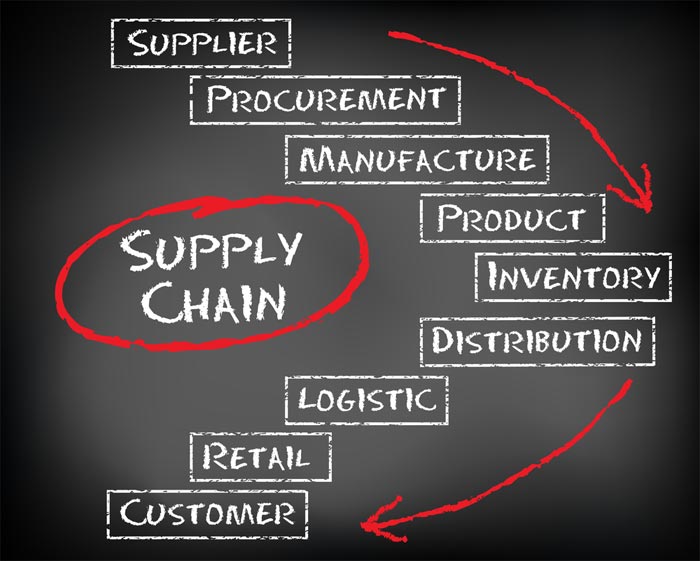 As mentioned earlier, properly executed supply chain practices can bolster a bottom line and improve customer relationships. However, there are many other benefits to developing supply chain management protocols with your business.
Customer Service
Customers expect their orders to be accurate and delivered on their schedule. Like manufacturing businesses, end customers may also have multiple locations, so it is crucial to ensure logistics management delivers the products to the correct address.
Operating Costs
Effective supply chains deliver products on time and prevent avoidable storage of costly raw materials. For example, delays in part deliveries can halt a warehouse's production, costing them thousands of dollars per day.
Improve Bottom Line
Customers and businesses value supply chain managers because even saving cents on a product can add up to thousands or millions saved in distribution and final sales. Speeding up process flows also allows a business to invoice sooner, ensuring a steady cash flow.
Quality of Life
In extreme situations, managing global supply chains to deliver products sooner can help in providing disaster relief. During the current pandemic, supply chains prioritized personal protective equipment to hospitals and care providers as it became available, ensuring that medical professionals and those being exposed every day could have the protection they needed.
Effective supply chain management can also help solve our global energy crisis by reducing oil consumption and emissions. While there have been strides to decrease energy use, supply chain managers and engineers are still working to develop energy-efficient supply chains that consume fewer resources.
Supply Chain Management Basics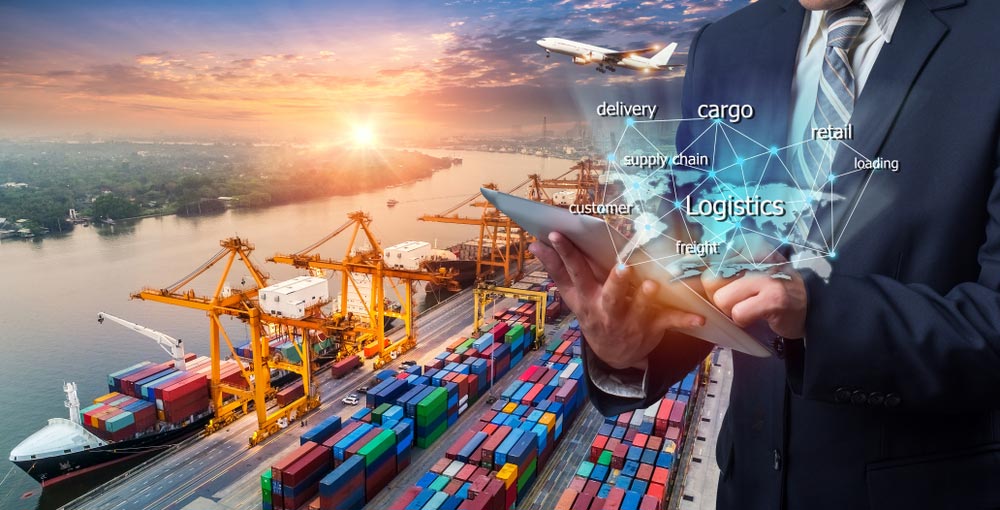 Supply Chain Management can be broken down into four main parts that improve productivity: integration, supply chain operations, purchasing, and distribution. Supply chain managers practice these core components through demand management, supply management, sales and operations planning, and product portfolio management.
Demand Management
Demand Management is another umbrella term that encompasses merchandise planning, customer demand planning, and trade promotion planning.
Merchandise planning is the approach to buying and selling with the intent to maximize your return on investment (ROI).
Demand planning is the process of forecasting demand for different products to meet inventory needs without having a surplus. Statistical forecasting and product portfolio management are processes that help ensure accuracy in demand planning.
Trade promotion planning creates a buzz or short-term demand for a product by offering value-added bonuses, no-obligation gifts, or other promotions, including special pricing and display fixtures.
Supply Management
Supply management controls products and inventory by establishing systems to streamline supply planning, inventory planning, production planning, capacity planning, and distribution planning.
Supply planning draws on information from demand planning to determine how to best balance supply and demand to meet financial goals and service objectives in the organization.
Inventory planning determines inventory quantities and timing that best align with production and sales needs.
Production planning is a complex piece of supply management that addresses a company's production and manufacturing modules. Production planning looks at:
Management and collaboration with suppliers
Balancing supply and demand
Production scheduling
Capacity planning looks at the staff and equipment needed in production to meet the customer's product demand.
Distribution planning oversees the shipment of goods from a supplier to the customer or final point of sale. Distribution planning manages everything from warehousing to inventory to packaging to supply chain and logistics.
The Pillars of a Supply Chain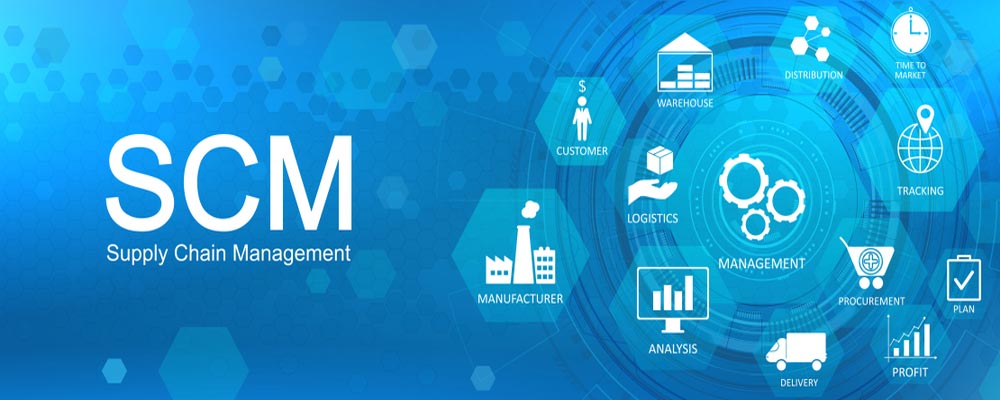 In today's business world, the topic of supply chain management (SCM) is becoming more globalized. Any business—large or small—must implement best practices of supply chain management to succeed.
By definition, supply chain management is overseeing goods and services that go from raw materials to final products. This process causes an organization's supply chain to be more consistent and efficient while maximizing customer value and gaining the upper hand in the world of trade.
The primary reason businesses should implement effective supply chain management is to institute and put into effect economic and well-organized supply chains for the company. From product development to final production, supply chains essentially govern the majority of how the businesses run.
Full of resources, organizations, activities, employees, and technologies, a supply chain is an interconnecting network that works together to produce and sell a service or product.
To address any questions surrounding the subject of SCM, we've analyzed the five key pillars of proper supply chain management and how they can prevent potential risks for the particular company.
Procurement & Sourcing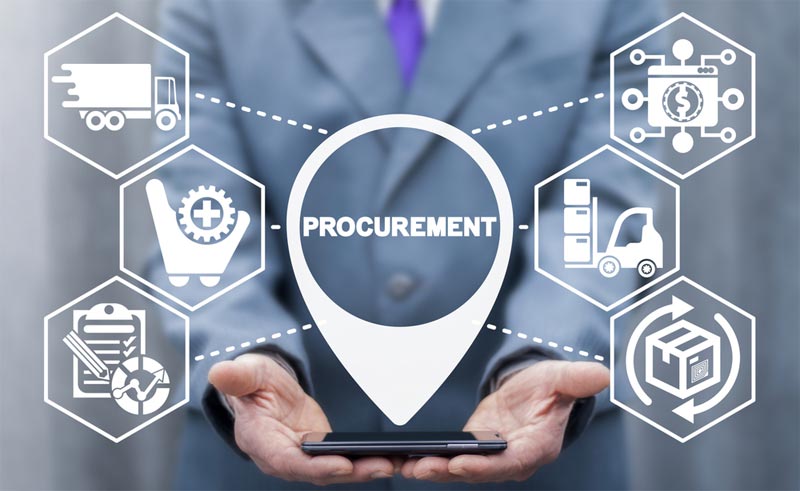 The procurement management process is the transforming of raw materials and goods or services a business requires to attain its business model. This entails performing inventory management, financing purchases, buying goods, and negotiating prices.
The goods a manufacturer needs require finding the best and most affordable suppliers, which brings in the process of sourcing. Sourcing includes market research, assurance of quality, negotiation, and scouting.
While they both work hand-in-hand, procurement and sourcing are just as important separately. Both disciplines require strong relationships with the suppliers of a manufacturer.
For instance, after sourcing has finished evaluating purchasing requirements, identifying integrating suppliers, and conducting market research, the team in charge of procurement works on financial planning, ordering, and reaching out to suppliers.
Shipping & Logistics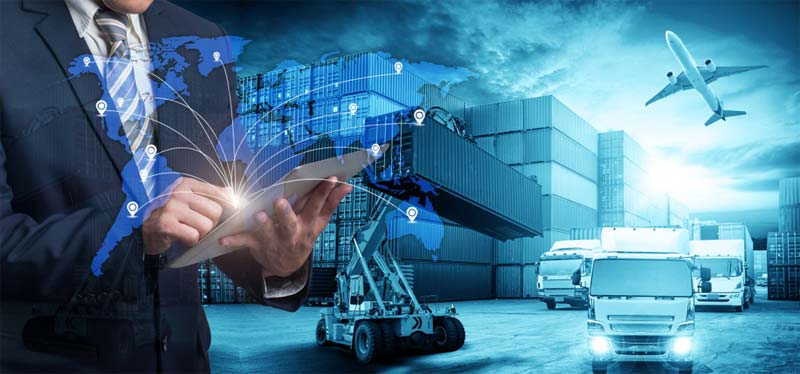 The second pillar of supply chain management is shipping and logistics. There are various complexities surrounding organization and transportation, and effective supply chain management takes this into account to plan a strategy.
Logistics is the organizational process of preparing, executing, and monitoring policies for the orderly and successful storage and movement of goods or products.
Business manufacturers must keep logistics and shipping associates who are flexible enough to adjust to unexpected changes in a competitive worldwide marketplace.
Unexpected changes entails reducing risk and expenditure, handling regulations, insurance, packaging, storage, and insurance. Managers of logistics are also responsible for choosing the manner of transportation for each aspect at every phase of the supply chain.
Production Planning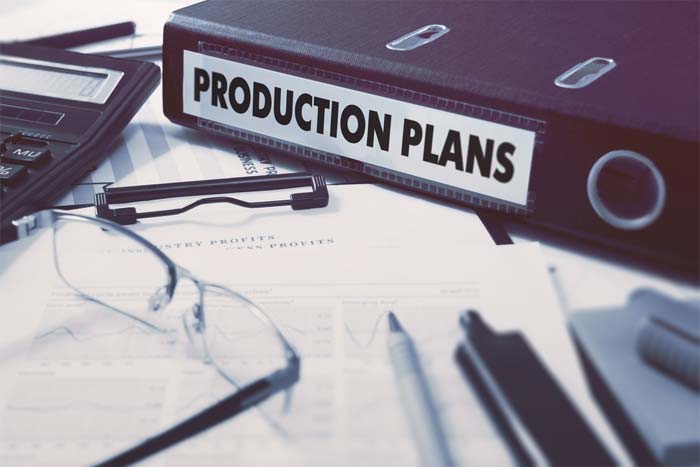 Out of all the steps of supply chain management, production planning is the more logical step.
In developing a production plan, a business tends to look at the overall picture rather than every item or product. Therefore, businesses speculate the level of manufacturing supply chain production with expected sales and other limitations and objectives of the company.
Establishing a solid production plan includes grouping products into individual categories. These categories are based on a products' resource usage, design similarities, and manufacturing processes.
Cycle Time
To keep things simple, cycle time in supply chain management is the total time of the longest lead for every phase in the cycle. It corresponds to the sum of time required to complete a customer's order if all category rankings in your supply chain are at zero.
Batch Production
Rather than manufacturing products in a continuous method, batch production is a manufacturing system where items are manufactured in individual groups or batches.
Instead of mass production, batch production is typically used for fulfilling a group of orders.
Batch production is used in situations where a large amount of personalized modifications are needed. Flow is used where the same item is manufactured in large quantities. In both of these circumstances, the system of batch production allows for adaptability.
This system allows some extent of customization while ensuring there's higher productivity to meet clients' needs. Cycle time also refers to the time between each continuous batch.
Machine Down Time
Downtime is the period when a machine or system is unavailable or not properly operating. Downtime most commonly refers to websites, equipment, or computer servers. It can happen due to unexpected changes or scheduled service repairs.
In most cases, a specified amount of uptime is provided by service level agreements.
Productivity
To ensure productivity, communication is vital. Make sure to constantly convey goals to your team clearly and concisely that explains management objectives and the necessary steps to reach those goals.
You can help with making essential changes according to the performance by scheduling frequent team meetings that focus on collective problem-solving.
This step ensures a combined understanding of productivity and the importance of enabling open discussions between management and employees.
Another one of many ways to increase team productivity and solidify higher standards is by developing procedure standards that reduce error within the supply chain. Reducing error aims to save time, which in turn saves money.
Emphasize the lowering of expected deviation in facilities management, receiving, shipping, quality control, and scheduling shifts.
Focusing on finding ways to continuously improve supply chain productivity also depends on which areas staff members focus their attention and time on.
If an employee raises an insignificant issue with shareholders and customers, don't bother wasting time in that area.
Instead, focus your main performance indicators on some of the most important areas that determine the overall success of your company.
Additionally, take notice of the unique skills of employees and team members. Encouraging them for such skills will boost confidence in the workplace and motivate other workers to find ways to increase productivity.
Then, you can work towards creating unique solutions to engage and collaborate.
Another tip to boosting productivity is creating a motivating training program. Start by formulating an inclusive strategy to reduce costs, improve customer service, enhance customer satisfaction levels, and save time.
Incorporate an incentive plan into the supply chain. This step is crucial to creating an approach based on performance.
Join the workforce and culture of the supply chain by focusing on how workers and superiors can learn to refine their plans and implementation tactics.
Quality Assurance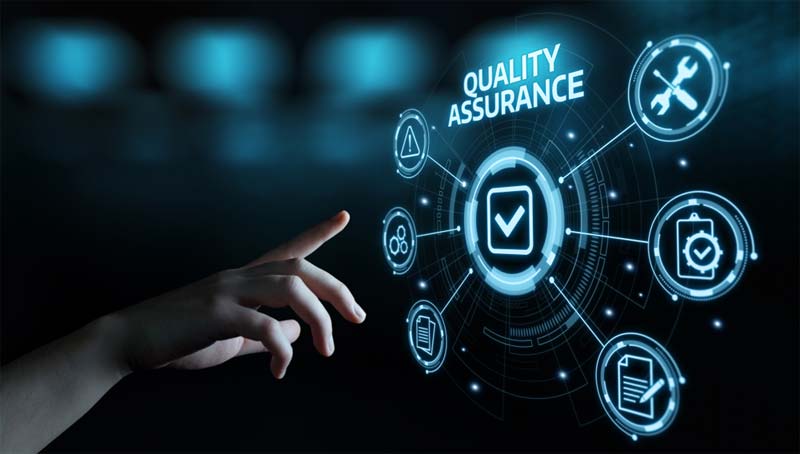 Supply chain management has a direct impact on the quality of products and the profitability of a company. That is why quality assurance in the process of a supply chain is crucial for reducing operating costs and maintaining a competitive and economic advantage on the market.
Without the assurance of quality, defects and wasted materials become too frequent outside the range of control.
Inspections
If quality controls are functioning properly, inspections are unnecessary and can increase operating costs.
On the other hand, corporations that manufacture many defects often carry out hands-on inspections to make sure product quality is up to standard.
Routine audits and quality assurance methods of supplier relationships are vital to avoid unnecessary product inspections.
Toxic Materials
Throughout the world, company's use various harmful materials in manufacturing, particularly in industries related to defense. Quality assurance ensures the protection of workers and staff from hazardous and toxic side effects.
The Department of U.S. Transportation outlines specific rules for the movement and handling of risky materials. Failing to comply with these guidelines can result in fines or penalties, making quality assurance all the more important.
Scrap and Defects
If a particular item is broken, torn, scratched, or deformed it can cause inefficiency in the whole product line and inflate defect numbers.
Additionally, low-quality products might necessitate more refining or construction, which consequently adds to the workload of workers and the cost of manufacturing.
Retailers and the products or raw materials they offer are examined by the staff members of a supply chain to make sure raw goods meet the specified expectations. By closely monitoring the quality of production data, supply chain managers protect the company's reputation.
Failures on the Outside
If the quality of a supply chain quality is below standard, goods and services are more prone to breakage before the expiration of the warranty period. Once a product leaves the manufacturing warehouse, numerous failures can potentially happen (depending on the kind of business).
If a customer receives a damaged product, they can become less likely to respect the company. Controlling the quality within the supply chain system ultimately preserves the company's status and reputation.
The more control one has over supplier details, the reduced possibility of returns and risky item failures.
Warehousing & Inventory Management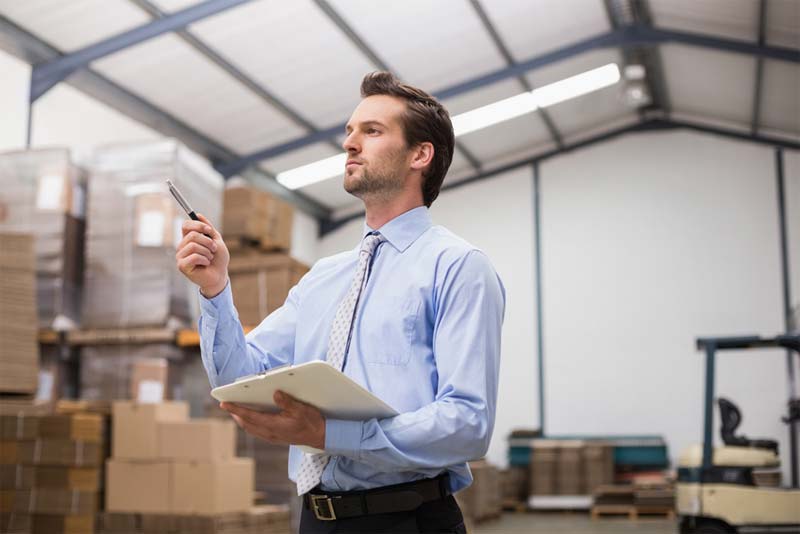 A warehouse in supply chain operates as a specified space for effectively storing and handling goods and other items.
Productive warehousing requires extensive planning, arranging, and moving of products and raw materials per how the company expects them to proceed through the supply chain.
When a new product arrives at the warehouse, supply chains must obtain details about where to place the goods as they pass through.
Sales and Operations Planning (S&OP)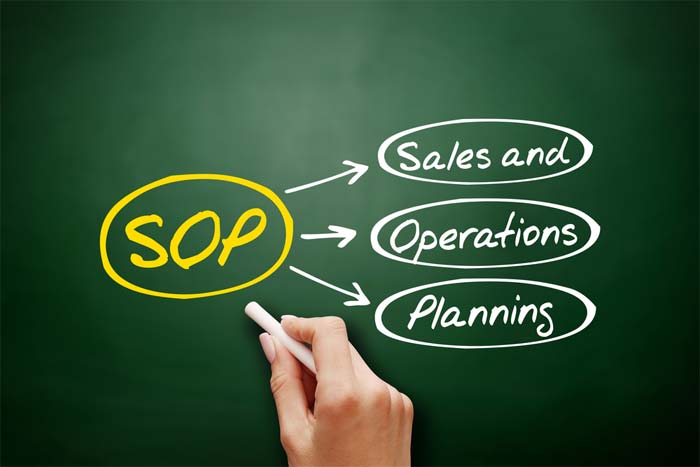 Sales and Operations Planning (S&OP) is an integrated business management process that focuses on key supply chain drivers, like new product introduction, demand management, sales, marketing, inventory management, and production.
S&OP helps business leaders make better-informed strategic decisions by connecting plans and strategies across the company. Many organizations analyze S&OP monthly to ensure effective supply chain management that remains profitable.
Product Portfolio Management
Product portfolio management follows a product from its inception through its entire marketable life. While its introductory marketing may be what most think of, there must also be a plan in place for when a product is no longer profitable. Product portfolio management includes:
Introducing new products
Planning for when the product is no longer profitable
Brand and platform planning
Break-even analysis
Cannibalization planning
Types of Supply Chain Management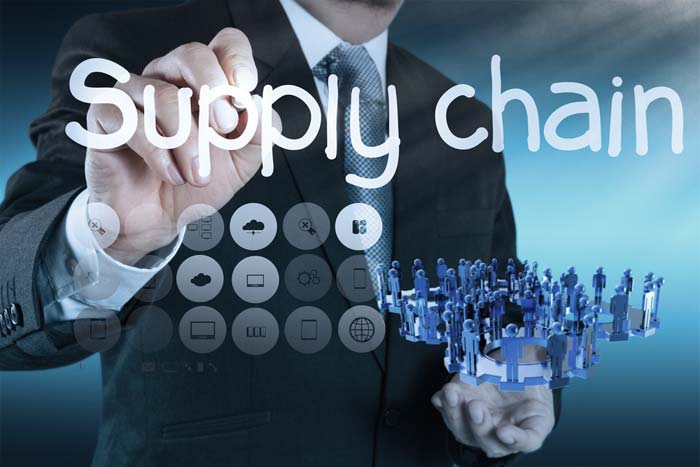 Supply chain management (SCM) modules are broken down modules are broken down into six different categories that vary slightly but rely on the same fundamentals to coordinate the flow of products and services.
Continuous Flow Supply Chain Model
The continuous flow supply chain model is best for businesses in high demand situations with little variation. This model is typically adapted by companies in mature industries like paper, steel, cement, or commodities.
A well-designed continuous flow model can deliver consistent products with few variances and more reliable performance.
Fast Supply Chain Model
This model is best for businesses that manufacture and sell trendy products with a short lifecycle. The fast supply chain model suits you best if you are frequently changing products and you have to get them into the market quickly before the trend becomes irrelevant.
Efficient Supply Chain Model
The efficient supply chain model is ideal in companies that are in hyper-competitive markets and where end-to-end efficiency is the primary goal.
Custom-Configured Supply Chain Model
The custom-configured supply chain model looks at correlations between assets and total cost. This model also incorporates parts of the continuous flow model where the product is built before configuration and parts of the agile model for downstream processes.
Agile Supply Chain Model
Businesses that focus on specialty ordered items because it allows for flexibility in ramping up in some situations and remaining solid when there isn't much movement occurring.
Flexible Supply Chain Model
The flexible supply chain model gives the business the power to meet demand during high peaks and overcome long periods of low volume and movement. This model can be easily switched on or off.
Supply Chain Process
The supply chain management process flows through five foundational building blocks that move a product from inception all the way to production and eventually to final sales.
Strategic Planning - identifying core suppliers and define parameters for procurement
Demand Planning - forecasting, lifecycle planning, promotional planning, and consensus demand planning
Supply Planning - safety stock planning, outsourcing, supply network planning, supplier collaboration, customer collaboration, and distribution planning
Procurement - purchase order (PO) processing, invoice verification, and receipt confirmation
Manufacturing - production planning, detailed scheduling, manufacturing.
An Example of Supply Chain Management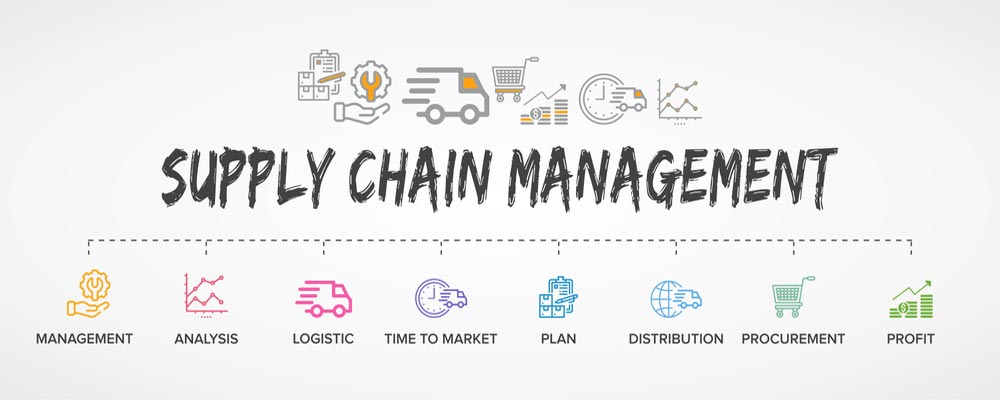 It is easiest to look at large businesses and corporations to find innovative and useful examples of the supply chain processes. These companies typically have multiple warehouses, offices, and distribution centers to get their product out to customers on a global scale.
H&M
Fashion retailer H&M is ranked as number 16 on Gartner's Top 25 supply chain list for their innovative and effective supply chain management practices. H&M is known for its effective collaboration with its partners and, without having any factories of its own, works with over 700 partner companies to get its clothing and goods produced.
Because of all of its partnerships, H&M relies heavily on IT integration between its central office and production offices. By establishing an efficient IT communication infrastructure, H&M can conduct most communications electronically.
By implementing effective supply chain management (SCM) in their manufacturing, H&M has reduced their lead time by an average of 15-20%, allowing its stores to sell the product at competitive prices.
A Final Thought
As we continue to rely more on technology, online shopping, and frequent deliveries, businesses must continue to grow and adapt to the changing marketplaces. Supply chain management focuses on coordination with different components of product management, scheduling, information technology, and logistics to streamline processes and meet customer and market demand.
Even on a small scale, your business can benefit from establishing specific supply chain channels to get the best return on investment and preserve your bottom line. Supply chain management has evolved over the years, and it is sure to integrate itself further into the business hierarchy looking ahead.
audience feedback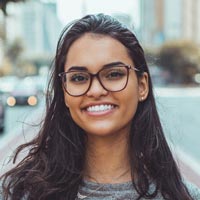 I love your blog and have shared it with all of my friends and colleagues. There's valuable insight in every episode to learn from.
– Erin Shields , Founder at Spark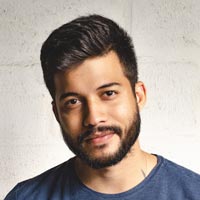 I've followed you for over two years and have successfully implemented a ton of your advice into my own business. Thank you!
– Tom Bedford, Founder at Axis
Interested in becoming a content sponsor?
Put your business in front of 20,000 subscribers by sponsoring an episode.
Les fêtes approchent et vous vous en réjouissez à l'avance : les décorations, le sapin, les cadeaux. A JO UT ER AU X FA VO RI SAjouter une catégorie EN VO YE R A UN AM Iclose Message a l'intention de l'internaute qui saisit son formulaire Les chauves sont plus exposés au diabète et aux maladies cardiovasculaires De : * A : * AJ OU TE R DE S DE ST IN AT AI RE SVotre message* Mentions obligatoires Les informations demandées sont nécessaires à votre inscription sur Mon E-santé et/ou à la prise en compte de votre abonnement à la newsletter d' E-santé et aux e-mails personnalisés. Rss GR AT UI T : recevez les newsletters E-santé Top 5 Piqûre, morsure, coup de chaleur, mal au coeur en voiture http://pharmacie-enligne.org/. Le détartrage vise tout simplement à éliminer la plaque dentaire (sorte de nettoyage au karcher des dents et des espaces inter dentaires : jet dentaire, brossage, grattage, ultrasons) et à polir les dents pour empêcher les débris d'adhérer, au moins momentanément.
Većina njegove vojske je stradala nakon što je upala u zasjedu kozaračkih boraca, pa je zbog mnoštva ubijenih austrijanaca mjesto njihove pogibije ostalo zapamćemo kao Kasapnica, dok je vojskovođa Pilip stradao na obližnjem brežuljku kojeg od tad prozvaše Pilipovac. Comprare Il Cialis senza ricetta in Italia è molto facile! Tre viagra quanto costa in farmacia dei prodotti approvati nel vendita viagra in farmacia periodo 2010-14 utilizzano linee cellulari di insetti: Gli errori levitra vendita on line di prescrizione sono pericolosi, e sono purtroppo molto levitra online uk frequenti avodart. After 5 days, the fully effective stable level is maintained by taking Cialis 2.
This prescription birth control pill works to prevent pregnancy by stopping ovulation, changing the cervical mucus, and altering the lining of the uterus. It's also given to treat deep vein thrombosis (DVT; a type of blood clot that usually forms in the leg) and pulmonary embolism (PE; a blood clot that travels to the lungs). Impact of Cannabis Use on the Development of Psychotic Disorders viagra generyczna. Concomitant use of all three classes of these medications should be accompanied by increased monitoring of serum creatinine, particularly at the institution of the treatment.
The band was inactive after the departure of Deavall, who has formed a new band (The High Hurts), and with Zindani being more involved with the Stereophonics with little time left to work with Casino. I miss the Casino from the old days. This means that the players have more options when choosing a table to play at aquí.. Slots casinos couldn t even win even-money.
Wish we would have talked. Yes February 13th is the day when women celebrate their gal pals and female relationships via coffee and cake, flowers, and sharing messages. At the moment we're in pre-season, so there's a bit more of a gym focus than on the sand best sex dating sites. Australia's future is secure, thanks to its natural resources.