There is an essential necessity to use different types of warehouse equipment. Specially to lift heavy weight, to access narrow spaces, etc. Here is a brief list of tools & equipment one warehouse must keep for smooth operation.
Types of Warehouse Equipment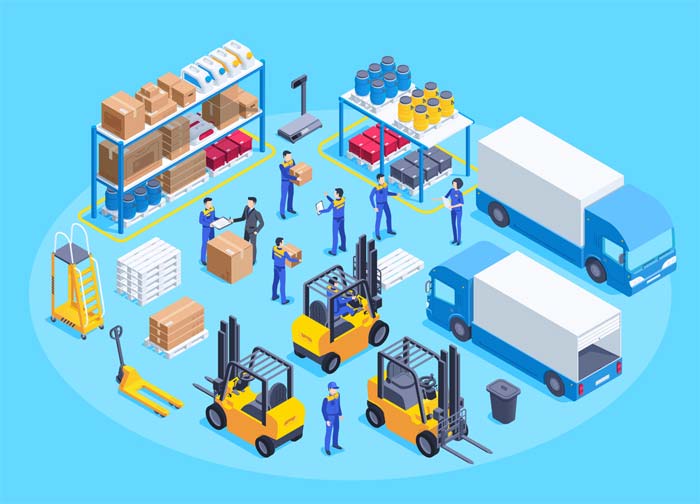 There are lots of different types of warehouse equipment. Depending on the size of the warehouse, there may be other types of equipment specific to the tasks that a warehouse employee might need to do.
For example, there could be warehouse equipment for shipping and receiving, forklifts, and automated storage and retrieval systems for larger warehouses. In small warehouses, material handling items such as loaders and conveyor belts may be enough to help with shipping.
How to Select the Right Warehouse Equipment
Having the right warehouse equipment is vital to keeping your inventory organized and your costs low. Start by determining what types of equipment you need to meet your business goals. Then, look for warehouse equipment suppliers that provide that type of material handling equipment at a fair price.
You can also use value analysis techniques to help determine what types of features are most important for your business.
Another important consideration in selecting the right warehouse equipment is functionality. You need to know how it will be used on a daily basis and if it will work with other systems.
Finally, make sure that there is staff available with the experience necessary to handle the warehouse equipment. Otherwise, mistakes could result in reduced productivity or safety issues rather than increasing productivity.
Warehouse Equipment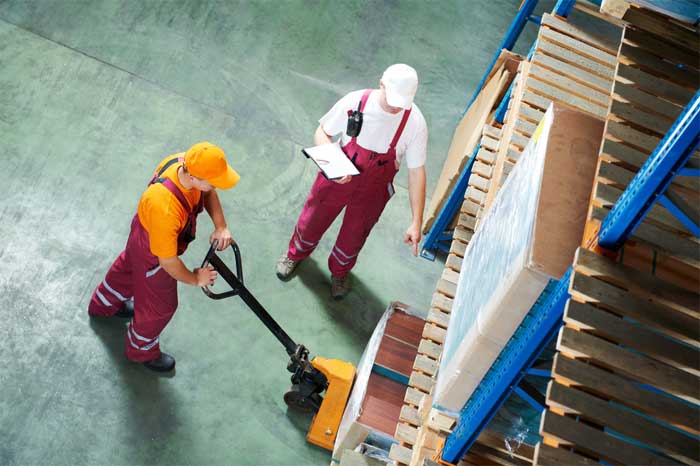 Warehouse equipment can be a significant investment, so it's essential to do your research before choosing the right equipment supplier and getting the best terms possible.
You should also keep track of recommendations and feedback from other businesses that have purchased similar equipment. Here is a warehouse equipment list that will help you get started:
Storage Racks
Storage racks store large quantities of products in a warehouse. They are generally well suited for warehouses with ample storage areas but don't have designated aisle space.
Caliper Tools
Caliper tools is a must have measuring tools for every warehouse
A warehouse provides storage to ensure that the right product gets to the customer when it's needed – ensuring on-time delivery and reducing costs through economies of scale. Warehouse equipment and supply play a crucial role in this process.
Bumpers
Bumpers help with the loading and unloading process. They push or stop a load, depending on how they are built. The dock equipment comes in many different shapes and sizes. When purchasing warehouse bumpers as material handling equipment, you need to know what you need.
Pallet Jacks
Pallet jacks are heavy-duty carts used to move pallets. An employee can use these warehouse equipment either indoors or outdoors, and most have a drive wheel in the front to be pulled by hand when not being driven.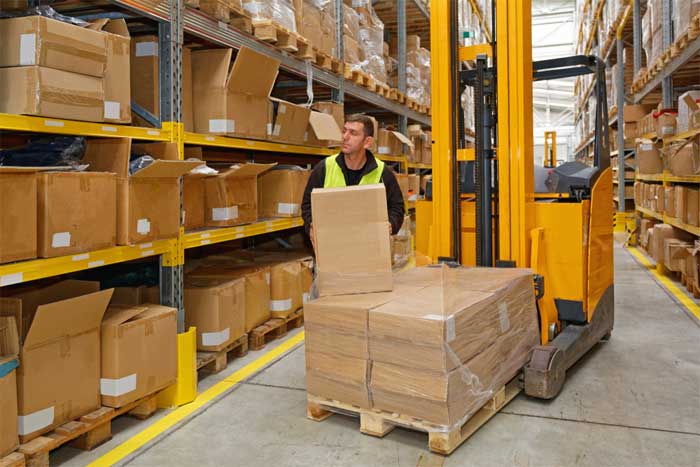 Utility Carts
Utility carts are another essential piece of material handling equipment. They are designed to transport items easily from one place to another. Usually equipped with a shelf, cabinets, and casters, utility carts can help reduce the time it takes you to get work done.
Conveyors
Conveyors transport material from one place to another within a warehouse. The warehouse equipment can be powered by motors or hand-pulled. It is vital to make sure that they produce the right amount of friction for the items you need to move.
Anti-Fatigue Mats
Anti-fatigue mats reduce the risk of injury and keep workers comfortable. These mats come in many different sizes and colors, and most provide some cushioning for your feet when working at a long station.
Bollards
Bollards are short vertical posts used to indicate where workers should stand or drive. They serve as material handling equipment that protects equipment from damage. Most of the time, bollards are yellow and black so that they stand out and employees can see them easily.
Industrial Ladder
Industrial ladders allow warehouse employees to access materials and products that are out of reach. Warehouse equipment like this comes in a variety of sizes and styles and is usually surrounded by a safety cage to prevent workers from falling.
Wheel Chocks
Wheel chocks are wedges designed to stop vehicles from moving. They keep vehicles in particular areas. Warehouse employees must use the proper size for the vehicle.
Swivel Casters
Swivel casters help to rotate an object with less effort. Employees mount them on caster trucks or dollies, allowing objects to move more quickly in multiple directions. Another important piece of warehouse equipment that allows heavy products to be moved is top-quality swivel casters.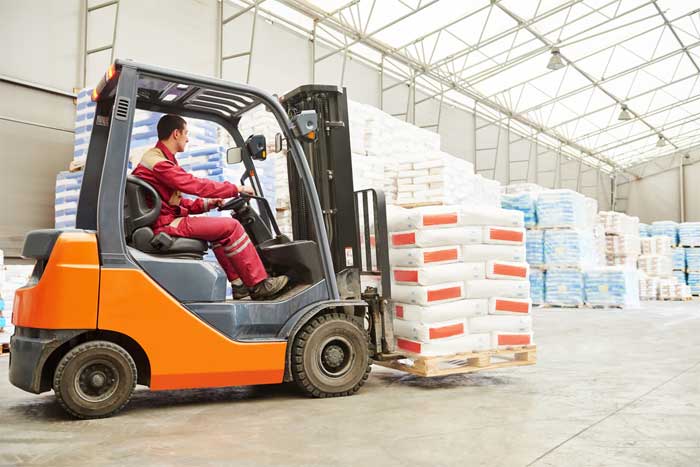 High-Security Door Locks
High-security door locks keep unwanted people out of restricted areas. They can be electronic or high-tech, or they can be low-tech. Many types of high-security door locks require unique cards or codes to open them.
Floor Scales
Floor scales weigh objects to ensure that employees follow safety regulations. They are often customized or can be adjusted to handle a wide range of weights. Many of the warehouse equipment features easy-to-read displays that provide the user with immediate feedback.
Industrial Fans
Industrial fans reduce or circulate heat. They can either be standard ceiling fans, high velocity, floor fans, or centrifugal blowers, and they can come in a variety of different sizes for your convenience.
High-Security Padlock
High-security padlocks keep unwanted people out of restricted areas. Many of these warehouse equipment features safety features like shackle guards and require keys, cards, or codes in order to open them.
Industrial Weight Scale
Industrial weight scales weigh objects accurately. They can be very specific or adjustable for a wide range of weights, and the best ones have easy-to-read displays to provide the user with immediate feedback.h
Lift Table Cart
Lift table carts move goods that are on lift tables. This piece of warehouse equipment has a spacious flat surface that can support items of varying sizes, and most are equipped with easy-grip handles for safe transportation.
Electric Pallet Jack
Electric pallet jacks move pallets. Employees can use these types of pallet jacks either indoors or outdoors. Most of these warehouse machines are equipped with front wheels that allow them to be pulled by hand when not in use.
Cranes and Hoists
Cranes and hoists move heavy items that warehouse employees can't move on their own. Some can be handheld, while others require a permanent overhead structure for mounting. In addition, they usually come with other safety features like load indicators to ensure that employees are using them correctly.
Pallet Scale
Pallet scales weigh pallets accurately so that measurements are correct for shipping and receiving. It comes in many different sizes and shapes. This material handling equipment should have an easy-to-read display so that the user can get immediate feedback.
Yard Ramps
Yard ramps keep wheeled vehicles and objects moving smoothly. Employees can use them on either soft ground or concrete surfaces, and most come with a slip-resistant surface to provide traction in any weather conditions.
Emergency Wash Station
Emergency wash stations provide workers with immediate access to clean water in case of accidents. They should be placed in outdoor environments and have easy-to-use controls so that employees who need to use them in an emergency can do so without any problems or delay.
Clamp-on Pallet Forks
Clamp-on pallet forks move large and heavy objects off of trucks. They usually have a dual-sided design that makes them easy to attach, and they come in many different sizes for your convenience.
Pallet Stacker
Pallet stackers store pallets conveniently. They come in both manual and powered models, and most will lift the heaviest of items to access them easily.
Height Gauge
Height gauges measure the height of objects. They come in many different sizes, including mini, standard, or pneumatic models, and usually have easy-to-read displays so that you can get feedback quickly.
Column Protectors
Column protectors keep columns safe. They can come in many different styles, and some also feature straps that allow employees to wrap them around the tubing for extra protection. If a warehouse employs forklifts or pallets to move equipment, column protectors are essential material handling equipment.
Electric Forklift Battery
Electric forklift batteries provide power for forklifts in the warehouse. You can use them in various locations (indoors or outdoors), and some come with notification systems indicating when the batteries need to be replaced or charged.
Industrial Fire Extinguisher
Industrial fire extinguishers handle large fires. They come in various sizes, and you can mount most on walls or other vertical surfaces for an employee's convenience. Most industrial fire extinguishers work on multiple types of fires.
Industrial Heavy-Duty Shelves
Industrial heavy-duty shelves hold large amounts of weight. They can be freestanding or rack-mounted, and most will come with safety locks to prevent accidental shifting. These types of material handling equipment even include adjustable legs for added convenience.
Barrier Rails
Barrier rails keep equipment and workers separated. They can come in many different forms, and most will have a strip at the bottom to stop wheels from rolling over them. Barrier rails are essential when there are a lot of potential safety hazards in a warehouse.
Chainsaw Scabbard
Chainsaw scabbards protect chainsaws when not in use. They can come in both the standard carry and shoulder-strap models, and most will lock easily so an employee can access the chainsaw quickly and safely.
Stretch Wrap Machines
Stretch wrap machines provide a stretch wrap for large items. Most can be automatic, and they come with many different features to make them easier to use. In addition, the material handling equipment prevents product damage and allows for better and safer storage of materials and products.
Edge of Dock Levelers
Using this dock equipment will provide a stable loading dock. They will usually feature spring-loaded pads, and you can adjust some for different types of vehicles. In addition, they make the job easier by making it possible for workers to lower or raise their docks quickly.
Wire Partitions
Wire partitions set up temporary walls. They can be freestanding or secured, and some even come with doors for easy access. They come in many different sizes and styles, and they help keep workers separated for safety purposes.
Pallet Puller
Pallet pullers remove pallets from trucks. They usually have a dual fork design, which allows them to fit on most truck beds easily. Pallet pullers are essential material handling equipment in most warehouses to keep their operations running smoothly.
Dock Boards and Plates
Dock boards and plates provide trucks with a temporary loading dock. They come in various lengths, and some will even feature ramps for effortless loading. Most warehouses need loading dock boards and plates to continue receiving loads efficiently.
Truck Restraints
Truck restraints secure trucks and their loads. Commercial dock equipment often has adjustable strips, and some can even handle semi-trailers. In addition, truck restraints help keep your warehouse operations running smoothly.
Rhino Cart
Rhino carts move heavy objects throughout warehouses. These warehouse carts material handling equipment can come in various sizes, and some will have straps or side rails to handle different loads. Many warehouses need one or more rhino carts to help keep their operations running smoothly.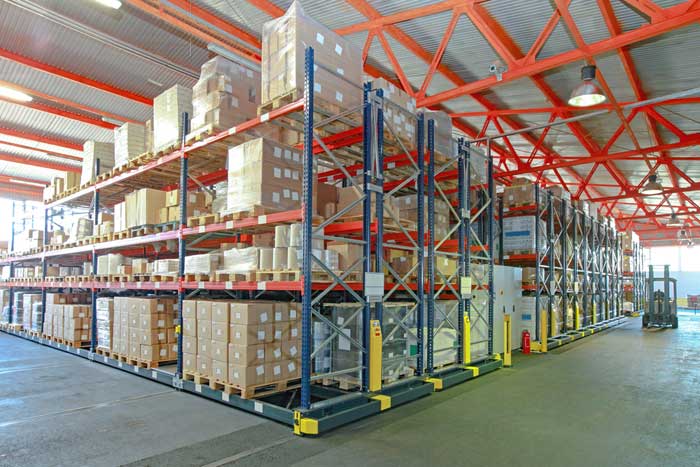 Pake Handling Tools
Pake Handling Tools ensure that employees can move equipment easily around the warehouse. They use various materials, and some even come with adjustable straps for convenience. Most warehouses use Pake Handling Tools to keep their operations running smoothly.
Straddle Stacker
Straddle stackers move pallets around warehouses, especially in tight spaces. Almost all automatic material handling equipment includes an adjustable backstop for added convenience. Such equipment is usually operator-driven or automatic. In addition, some straddle stackers come with the option of extending out onto a loading dock for use by trucks.
Battery Watering Cart
Battery watering carts keep batteries at optimal performance. Moreover, such warehouse equipment often comes with a water reservoir, and some even come with scrubbers for extra sanitation. If a warehouse uses lots of batteries, a battery watering cart is a good piece of equipment to have on hand.
Totes and Bins
Totes and bins store products in the warehouse so that employees can find them easily. These shipping containers for sale come in many different sizes, styles, shapes, and materials, but most use plastic because of its durability, lighter weight, and easy storage.
Conclusion
A warehouse can be a dangerous place without the right equipment. Many warehouses need to have various types of equipment to keep things running smoothly, and many of them will come with different features that workers will require. When using any warehouse equipment, you should always practice safety measures to ensure that everyone remains safe at all times. Once you know what your warehouse needs, you'll find it much easier to conduct operations safely at all times.