Want to pursue a career in the supply chain, logistics, or procurement? You must of necessity also pursue and attain a relevant supply chain management degree or logistics degree. These two courses of study serve as the anchors for the future progressions in these careers.
But just where might you take these courses. What are the credits you may need to attain to graduate? How about the institutions that do offer them? We draft and dedicate the entire length and breadth of this article to those selfsame issues. We plead with you to stick with us to the end to know more about them.
DIFFERENT SUPPLY CHAIN MANAGEMENT DEGREES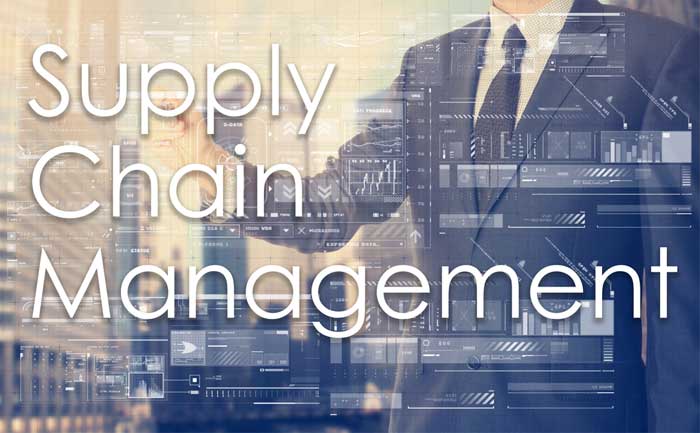 We start it out with information about degrees in the supply chain management program :
#1: Diploma in Supply Chain Management
This is by far the most basic degree of all. It is often treated as a certificate with which you can get into the world of the Supply Chain. It is offered right after high school and also takes the shortest duration of time. For a large part, the course mainly aims to acquaint the person taking it with the necessary skills and basic knowledge about the field of procurement and supplies.
It is an entry-level degree. Most of the young professionals who have a diploma in Supply Chain Management go on to pursue higher qualifications at the Master's level or even a degree at the Bachelor's level. It is also possible to take up an advanced diploma with this course, which helps the student gain specialized knowledge about particular aspects of the profession.
Number of Credits: 3
Course Duration: 12-18 months
Course Fees: Depends on Institution
Top 10 Institutions:
Lehigh University
Embry-Riddle Aeronautical University – Worldwide
Michigan State University
The University of Illinois at Urbana-Champaign
Bellevue University
Arizona State University – Tempe
The University of Texas at Austin
North Carolina State University – Raleigh
Kennesaw State University
The University of North Texas at Dallas
#2: Post-graduate Diploma in Supply Chain Management
It is offered after a first degree but before a master's degree course. The aim of the postgraduate diploma course is to permit career development for staff in the industry who have already attained an undergraduate degree.
Also, the course targets those who may not have pursued supply chain management at the undergraduate level but would nonetheless wish to qualify for it. It is mainly open to those who have nonetheless some background in business-related qualifications.
The supply chain management curriculum for the postgraduate diploma course consists of a theoretical foundation. There is a set of core and compulsory courses that must be passed along with a set of complementary courses.
Number of Credits: 120
Course Duration: 1-2 years
Course Fees: Depends on Institution
Top 10 Institutions:
MIT's Center for Transportation and Logistics
Michigan Ross
WU Vienna University of Economics and Business
Rotterdam School of Management, Erasmus University (RSM)
Alliance Manchester Business School
Westford University College
Manipal Academy of Higher Education in Dubai
International College Portsmouth
Barcelona Executive Business School (BEBS)
Exeed College
#3: Undergraduate/Bachelor Degree in Supply Chain Management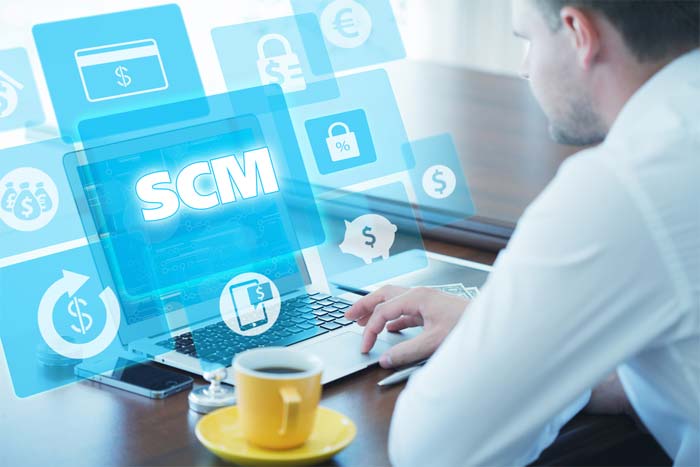 The Supply Chain Management bachelor's degree is designed to provide students with extensive knowledge in all aspects of strategic supply chain management. The program offers courses in material sourcing, manufacturing, transportation, distribution and logistics programs, marketing & sales operations, operations management, customer service orientation, and information technology.
A major advantage of this degree is that it allows for flexible scheduling in order to accommodate the needs of working professionals. Students will be able to choose from 4-year accelerated programs (instead of the traditional 5 years), 3-year full-time programs (instead of 2 years), or coordinate online classes with on-campus courses.
A core of business education is often included in a supply chain management program as striving supply chain professionals will need to be proficient in several aspects of business administration such as finance, accounting, and management decision-making.
There are many business schools that offer major-related courses. Some may devote as much as 50 college credit hours to supply chain management-related topics such as logistics management, warehouse management, and project management.
You also have the option of on-campus and online classes. On-campus learning typically takes place during the day, and students are required to attend lectures. However, online supply chain management courses are more flexible, allowing students to take classes at their own pace.
In a nutshell, this is a three to four-year course of study that is administered after high school. It is the one whose completion qualifies the bearer to pursue a master's degree program in the same field of study. The course is on the whole intense and incorporating just about every level of knowledge you may have to know about.
Number of Credits: 120
Course Duration: 3-4 years
Course Fees: Depends on the institution
Top 10 Institutions:
Michigan State University
Pennsylvania State University
Rutgers University
Massachusetts Institute of Technology
University of Illinois
Ohio State University
Arizona State University
University of Maryland
University of Rhode Island
Lehigh University
#4: Masters in Supply Chain Management
The master's degree is typically offered after successful completion of the bachelor's degree. It is designed to enhance students' education and research skills in their field of study. In addition, some employers require a degree for career opportunities and to prepare students for post-baccalaureate careers.
Students with a Master's in Supply Chain Management will learn more about the most important supply chain management concepts and practices. Students learn how to manage the efficient flow of materials, information, money, and time through the supply chain to optimize their organization's performance and improve its safety and environmental impact at the same time.
It lasts 2 years officially but may take longer depending on the speed with which the learner grasps knowledge. Some universities offer an integrated undergraduate and graduate program that can be completed in five years. The curriculum is similar to the bachelor's and integrates a fresh perspective and new topics.
Learners will be prepared to participate in various types of industries in terms of the provision of merchandise through the course.
Number of Credits: 30
Course Duration: 2 years
Course Fees: Depends on the institution
Top 10 Institutions:
MIT Center for Transportation & Logistics
University of Michigan Ross School of Business
WU Vienna University of Economics and Business
Erasmus University Rotterdam School of Management
Alliance Manchester Business School UK
University of Southern California Marshall School of Business
Politecnico di Milano School of Management
Krannert School of Management – Purdue Krannert
The University of Washington – Foster School of Business
UCD Michael Smurfit Graduate Business School
#5: Certification Course in Supply Chain Management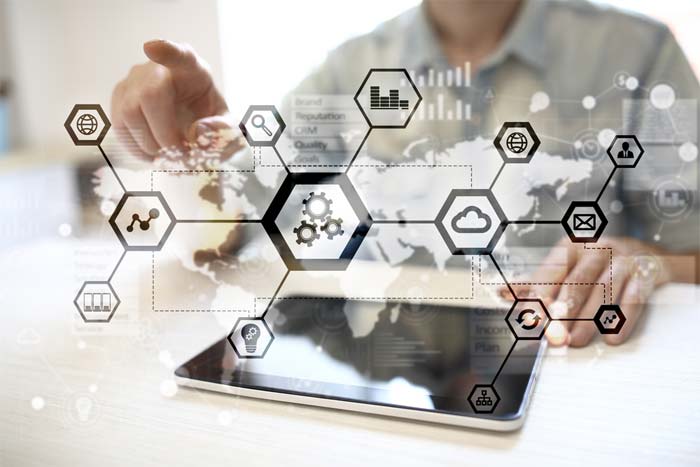 A certification course mainly aims at demonstrating that the learner or the bearer of the course has sufficient knowledge and expertise to practice that trade. The same applies to the certification course in supply chain management. This certification course is designed to demonstrate that the bearer of this certificate has the necessary expertise to carry out functions involving supply chain management.
For it to be issued, the person seeking it has to have completed a basic degree in the field of supply chain management and meets many allied qualifications as well. The course has been designed to take into consideration the many changes and developments taking place in the industry. This means that it is open to continuous revision.
There are many certification courses for supply chains available in different institutions. It is important to pick a program that best suits your current role and the goals you have for your future. Checking the eligibility requirements of the programs you are interested in is part of the selection process.
You will need to complete a course of study and include on-the-job training. Then, you can sit for the certification exam. Those who earn certification can include it on their resumes and LinkedIn profiles.
Number of Credits: 3
Course Duration: 2-6 months
Course Fees: Per certification
Top 10 Institutions:
APICS Certified Supply Chain Professional certification (CSCP)
APICS Certified in Production and Inventory Management (CPIM)
APICS Supply Chain Operations Reference (SCOR-P) Endorsement
ISM Certified Professional in Supply Management (CPSM)
ISM Certified Professional in Supplier Diversity (CPSD)
SCPro Council of Supply Chain Management Professionals (CSCMP)
SOLE Certified Professional Logistician (CPL)
NCMA Certified Professional Contract Manager (CPCM)
Project Management Professional (PMP)
APICS Certified Logistics, Transportation and Distribution (CLTD)
#6: Online Degree in Supply Chain Management
An online supply chain management program offers flexibility for students who are also working professionals. This is no different from your ordinary degree. The only point of divergence is the fact that it is offered online as opposed to in-person classes. Thus, it gives learners the freedom to choose when to 'attend' lessons.
It is hence appropriately suited for those who have a somewhat squeezed schedule. Furthermore, students juggling additional obligations like child care or work alongside their daily classes and work schedules can benefit from the online format.
If students are contemplating which online program to attend, they should consider whether or not the program is accredited. In order to be regionally accredited, a school must meet certain standards set by a third-party, independent agency responsible for accrediting schools in a particular region.
Number of Credits: 120-127 credits
Course Duration: 4 years
Course Fees: Depends on institution and level of degree
Top 10 Institutions:
Florida International University
Athens State University
Bellevue University
Anderson University
California Baptist University
Embry-Riddle Aeronautical University
Metropolitan State University
Kennesaw State University
Southern Wesleyan University
Minnesota State University – Moorhead
HOW TO SELECT THE BEST COURSE AND INSTITUTE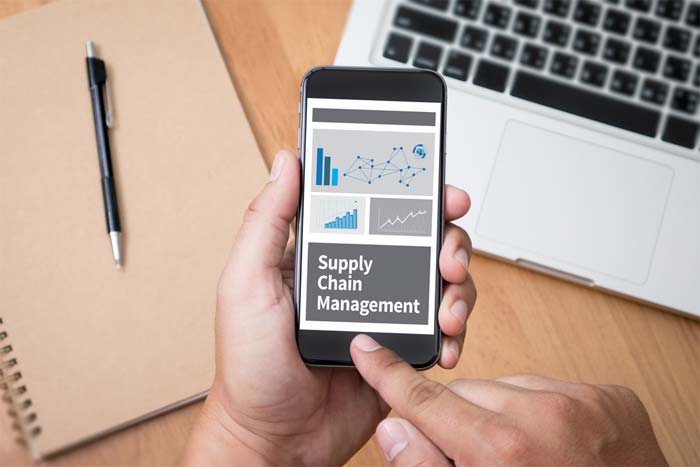 To choose the best course of study and the institution that administers it, you have to factor in the following considerations:
Required Level of Education
Prior to enrolling in these courses, you must have attained some level of education and expertise before. For instance, a diploma degree requires successful completion of high school, a master's degree requires successful completion of a bachelor's degree, and so on. Be sure to check it out with the institution at hand before submitting your applications.
Career and Professional Aspirations
What exactly are you training for? Different career paths demand similarly different training approaches and syllabi. You have to take great care of this as well before venturing out to pursue any course. Be sure to choose a path that mirrors well with your long-term aspirations.
Financial Resource Endowment
How much money do you have versus how much money might the course of your interest likely to cost? It is important to assess your financial resource endowment honestly and carefully to be able to arrive at this decision. Choose that institution that charges fees that fit within your budgetary constraints so that you can make the most of your financial resources.
Location of the Institution
Where exactly is the institution located? You may have to make appropriate arrangements for your transportation to and from the venue and the cost of accommodation therein. The purpose of this consideration is to allow you to plan effectively and not suffer any unnecessary financial costs or pressures.
Mode of Content Delivery
In what way is the content delivered? Is it strictly via the in-person classes or do they also allow for online access? Choose a mode that blends well with your lifestyle to prevent unnecessary inconveniences or possibilities of wasting time too much. We do recommend that you prioritize the online classes over the in-person ones rather than the other way around.
ASSOCIATION OF SUPPLY CHAIN MANAGEMENT EDUCATION PROVIDERS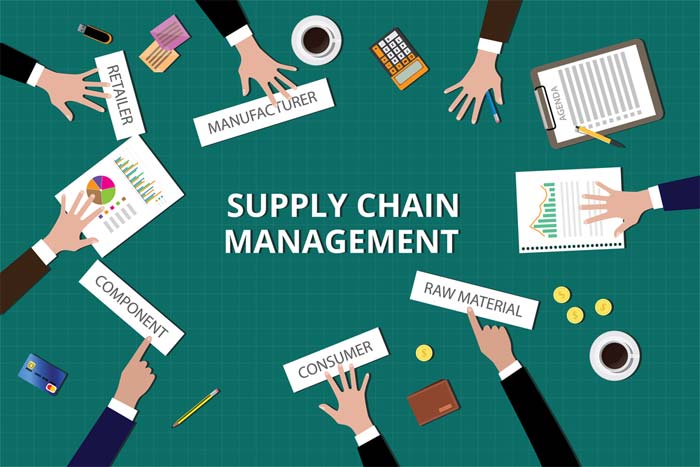 The Association of Supply Chain Management Educations Providers is a global body that brings together all the stakeholders in the provision of supply chain management to the masses. It sets the rules, standards, and other codes of engagements that have to be adhered to. Also, it champions the interests of the parties concerned.
CONCLUSION
There you have it! We are now pretty confident that you know all that you may have to with regards to the supply chain management degree. What more are you waiting for from us? Go ahead now with the utmost confidence and pursue a course of study that is up to your liking and future professional growth!